Joined

Nov 2, 2009
Messages

2,010
Location
New York fire: At least 19 killed in apartment block blaze​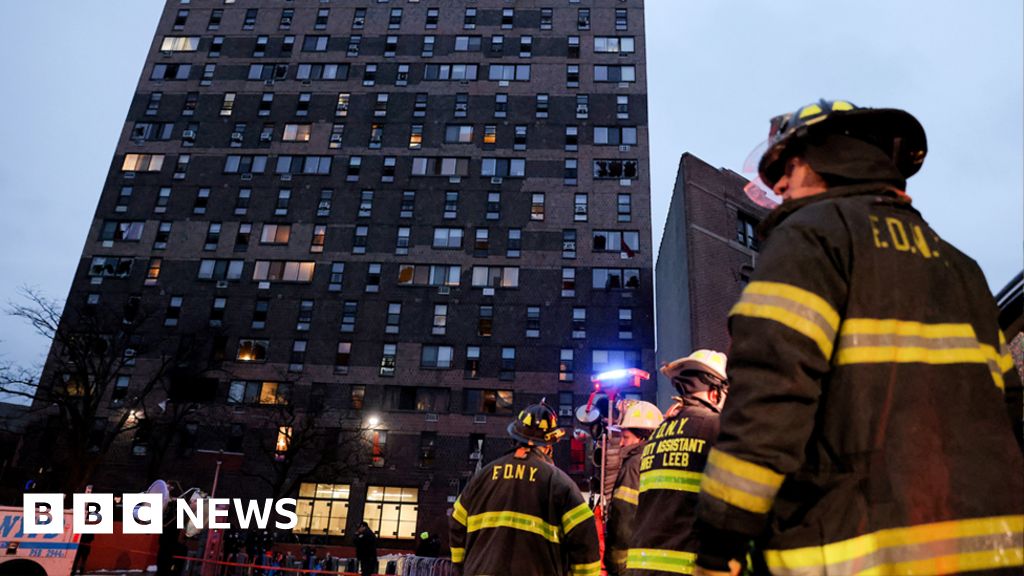 There were nine children among the fatalities in the fire, which took hold on Sunday in the Bronx.
Excerpts:
Some 200 firefighters were sent to tackle the blaze, which officials believe was sparked by a malfunctioning electric heater.
Commissioner Nigro said there were two floors of fire, but the smoke had spread everywhere.
The door to the apartment where the fire started was left open, and smoke then spread to every floor [19 stories], Commissioner Nigro told reporters.
"Members found victims on every floor in stairwells and were taking them out in cardiac and respiratory arrest," he said.
In a virtual news conference on Monday, Andrew Ansbro, the president of the firefighters' union, said the building was "well-known in that area, for having difficult fires", noting that its fire protection rules with regard to sprinklers and self-closing doors may have been different from those of the city.
He claimed it was because the building had previously received federal subsidies and therefore was not required to follow the same fire codes.